#1  West Hancock (7-2)
#2  Abingdon-Avon (7-3)
#3  Rockridge (6-3)
#4  Farmington (8-2)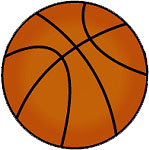 The 2020 installment of the Macomb-Western Holiday Tournament has been canceled due to Covid-19 restrictions on large gatherings. The next tournament will be the 75th event and the committee has exciting plans in store for the big milestone! Stay safe and we will see you next year!
Read More »